Skin Stress Balancer Soluble Powder Serum Rich in CBDVectorS™
Regular price
69,00 €
Sale price
On-site pickup currently not available
FOR WHOM?
Suitable for all skin types, recommended for sensitive skin.
WHY DO WE LOVE IT?
Up to 160 uses

Compatible with all cosmetic products

Clean beauty - 100% natural origin, preservative free, vegan

Made in Switzerland - Swiss technology

Quick and easy application
WHAT YOU THINK
INGREDIENTS LIST
INGREDIENTS: ISOMALT, AQUA (WATER), CANNABIS SATIVA SEED OIL, PENTYLENE GLYCOL, PINUS CEMBRA WOOD EXTRACT, LECITHIN, CANNABIS SATIVA LEAF EXTRACT, CYCLODEXTRIN, TOCOPHEROL.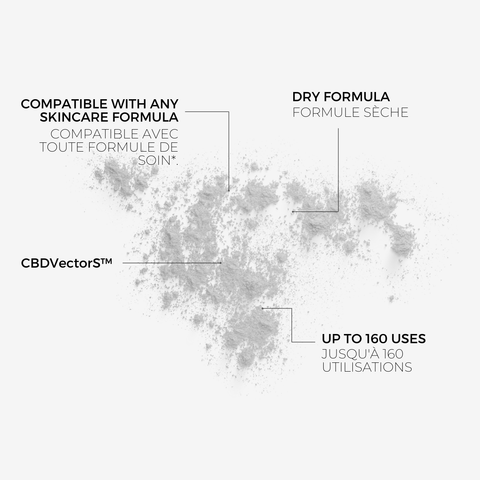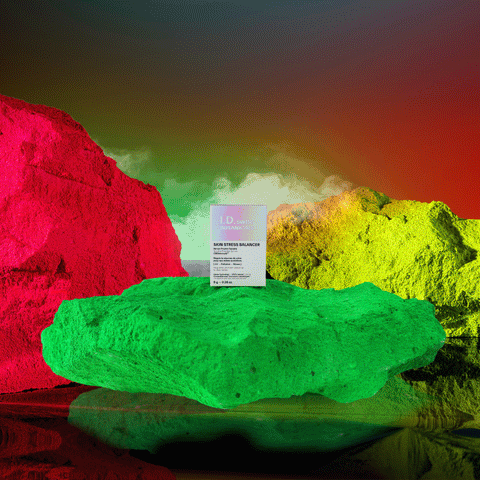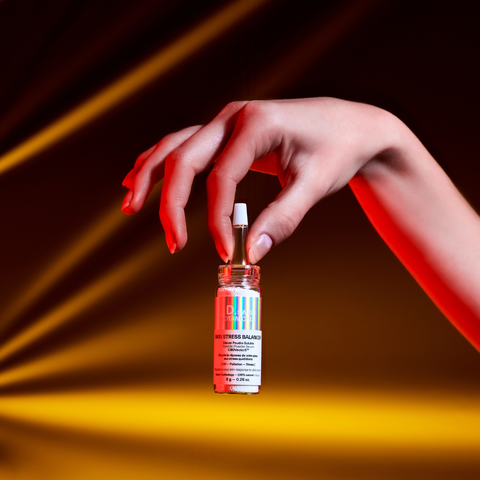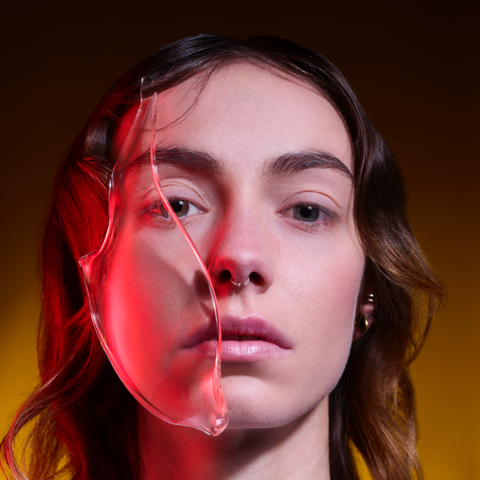 The first Soluble Powder Serum
Stronger and smarter skin - Fast and easy application.
Protects and strengthens the skin by helping to regulate its response to daily stresses - UV, pollution - limiting inflamm'aging (premature aging of the skin). Complements your cosmetics without altering the textures and fragrances. Highly concentrated in CBDVectorS - CBD vectorized 2nd generation. formulated with 100% ingredients of natural origin.
Compatible with all cosmetic products *
(*water-based formulas)
8g - 0.28 oz.   
BENEFITS
Antioxidant effect : Efficiency boosted up to +56% compared to vitamin E

Neutralization or reduction of damage caused by free radicals in the body. The consequences on the skin are vast: spots, dullness, local disorders and premature aging of the skin.
Reduction of skin sensitivity to daily aggressions by up to 60%.

The pro- and anti-inflammatory messengers produced by the skin chronically (i.e., repeatedly over time) create a cascade of reactions that end up altering the tissues and affecting the appearance of the skin with wrinkles, darker complexion, etc. Accelerated aging, due to repeated inflammation (in the case of sensitive skin), is called "aging". The Skin Stress Balancer is designed to help your skin respond to these external aggressions and thus limit the consequences of inflamm'aging.
Natural cell regeneration capacity boosted by up to 30%.

CBD is associated with the proliferation of keratinocytes (cells of the epidermis); it allows the skin to regenerate. In addition, it promotes tissue repair during wound healing.
High concentration of CBDVectorS™

Skin Stress Balancer is the first I.D. Swiss Botanicals product to feature the new and sophisticated CBD VectorS ™. This second generation CBD vectoring system is based on a state-of-the-art dual encapsulation technology of multiple active botanical ingredients, developed in Switzerland and owned by I.D. Swiss Botanicals.

The encapsulated CBD provides increased stability and safety, as well as improved bioavailability and efficacy.
F.A.Q SKIN STRESS BALANCER
What products can I use the Skin Stress Balancer with?
The Skin Stress Balancer can be used with all water-based cosmetic skin care formulations. It is compatible with your day and night creams, serums, BB & CC creams, gel creams, beauty essences, gels, elixirs, masks, hand creams, body creams, body milks, body lotions...
Will the Skin Stress Balancer alter the texture or smell of my cosmetics?
No! The product was designed to be soluble and fragrance free so as not to alter your favorite product.
Why a dry powder serum?
I.D Swiss Botanicals has always been committed to offering highly effective formulas and limiting anything that would be considered superfluous. The Skin Stress Balancer is therefore a model of innovation: a highly dosed formula in a highly condensed packaging for over 160 applications! You are buying efficiency, not water. Moreover, and this is very important to us: water is a worldwide problem and is used in almost all cosmetic products. With the dry form of the Skin Stress Balancer, I.D. Swiss Botanicals takes advantage of the water in the products already in your bathroom, allowing the formula to be preservative free. In its dry form, our Skin Stress Balancer is less dense and can be shipped worldwide using less CO2 and grey energy for the same amount of uses, compared to a liquid formula. It may not seem like a big deal, but at I.D. Swiss Botanicals, we believe that by multiplying our daily actions and efforts, together we can make real and necessary changes!
How much product should I use?
We recommend 2 to 3 doses (shaking the bottle upside down) per use. This quantity is adapted to the volume usually used for a face care application. Use proportionally for larger areas.